Post by FLAdmin Sam on May 29, 2012 20:44:49 GMT -5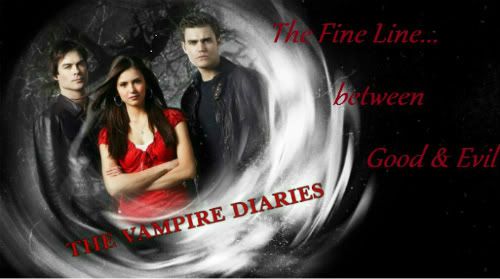 You think this is just another Vampire Diaries rp, then look again, we're definitely different to what you normally see.
We're an AU Vampire Diaries rp which means that we still have all the characters from the television programme but allows you to have original characters too. Nothing like variety being the spice of life, after all.
Set in Mystic Falls it has all the same comfortable, familiar feel to it but without actually following the programme's storyline.
It may seem comfortable on the outside but dig a little deeper and what do you find? We'd like to see the formation of the Founding Fathers' Council and their goal to rid the place of all vampires. Because that's been so successful in the past! :lol: Perhaps you have thought of a new way of eradicating the bad element of Mystic Falls.
OR MAYBE.. you'd like to be an original or a hybrid or a demon. Here is where you can fulfil your aspirations.
All that said we will still have site wide events like Founders Day, Miss Mystic Falls, and all the other town events
So why not kick off your shoes and settle down to enjoying a place that's sole purpose is to actually have fun. There's no drama other than in character & no cliques. Main characters will interact with all characters, it won't just be a mini storyline between them and ignore everyone else.
Here we're allowing you to have your own storylines to play out. Perhaps in the future we'll have a site wide plot, but for the moment it's up to you. It's a no-pressure site too, where you post when you want to and won't get harrassed and expected to post every few minutes.
Anyway, why not check us out, don't just take my word for it. Can't hurt can it?
So what is...
[/font]
The Fine Line.. between Good and Evil?
[/color][/URL][/font]
COME AND MEET PAUL WESLEY, IAN SOMERHALDER STEVEN R MCQUEENMALESE JOW and also NATHANIEL BUZOLIC (Kol) & TORREY DEVITTO - Dr Fell at Birmingham Hilton Metropole, Birmingham, England....
ROGUE EVENTS - INSURGENCE 4
[/center]